Vijayadashami Dasara Telugu Greetings Wishes Messages. Send Dasara 2022 Telugu Greeting Cards to your Friends & Family. Click on Greeting to Download.
Download Dasara Greeting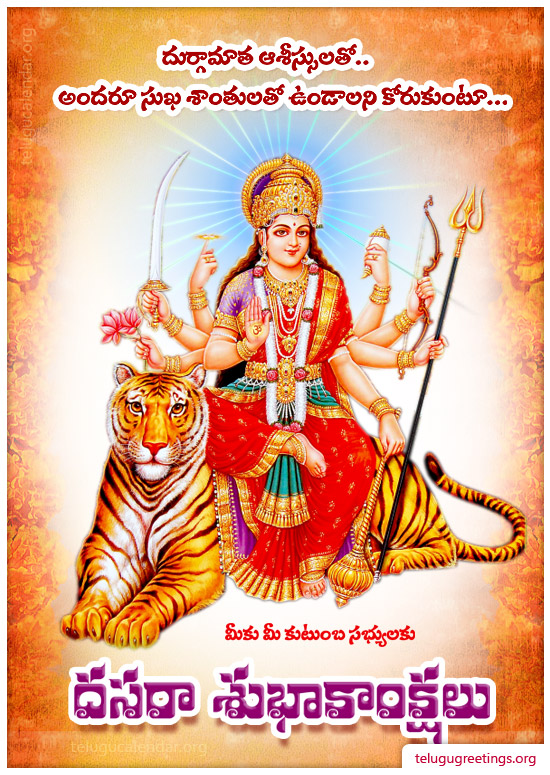 Vijayadasami Subhakamkshalu Greeting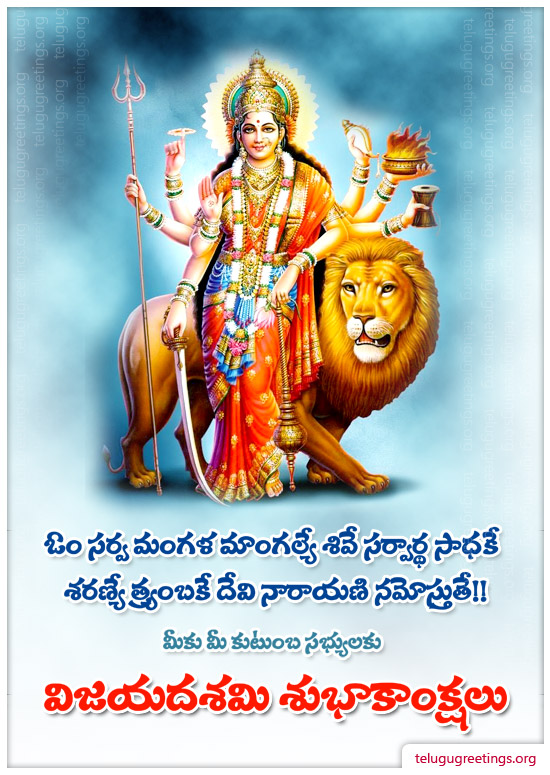 Devi Navaratri Subhakamkshalu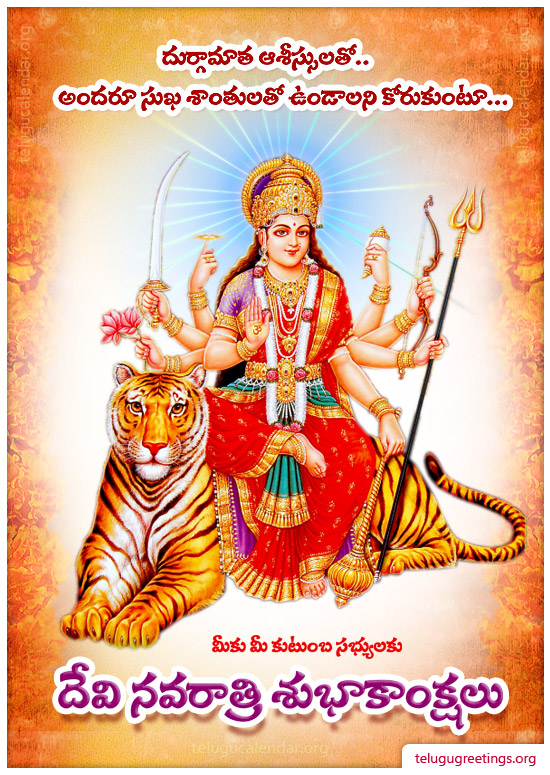 Dussehra Telugu Wishes Messages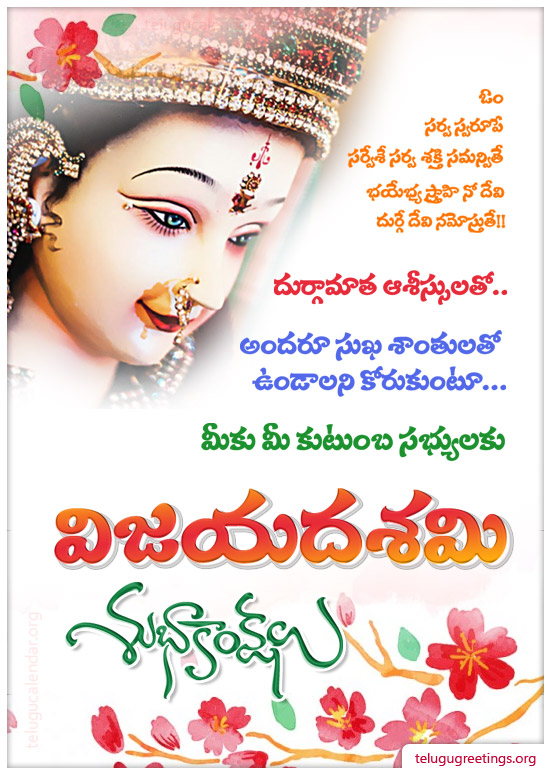 For More Dasara Telugu Greetings Click here to Visit TeluguGreetings.Org
Dasara Greetings Source: TeluguGreetings.Org
When is Dasara 2022 celebrated?
Devi Navratri 2022 started on Monday, September 26, 2022. Dasara is celebrated on the tenth day or Dashami Tithi of the Shukla Paksha of Ashwayuja Masam on Telugu Calendar. According to the English Calendar, it falls in the month of September-October.
Last day of Navaratri Festival?
Navratri is a significant Hindu festival which is observed for 9 nights and 10 days. Dasara/Dussehra or Vijaya Dashami is the tenth day of the Navratri Festival. It calls an end to the festival and is often considered symbolic of victory of the good over evil.
What are Devi Navratri Dates for 2022?
The festival of Devi Navratri is starting on September 26, 2022 and ending on October 5, 2022.
What time is Dasara Puja 2022 done?
This year, Dasara will fall on Wednesday, October 5, 2022 (Telugu States). The Vijay Muhurat - 02:04 PM to 02:51 PM (Duration - 00 Hours 48 Mins). The Aparahna Puja Time - 01:16 PM to 03:39 PM (Duration - 02 Hours 23 Mins). The Dashami Tithi Begins - 02:20 PM on Oct 04, 2022 and Dashami Tithi Ends - 12:00 PM on Oct 05, 2022
What are the 9 Avatars of Durga?
The
Nine Avatars of Durga
celebrated during Navaratri are; 1.
Shailaputri
, 2.
Brahmacharini
, 3.
Chandraghanta
, 4.
Kushmanda
, 5.
Skandamata
, 6.
Katyayini
, 7.
Kaalratri
, 8.
Mahagauri
and 9.
Siddhidatri
.
Click here
to view 9 Avatars Picture.